What's a Braggot??
Our braggots are styled after many traditional ales but with a major twist – there is lots of honey added during fermentation. Sometimes up to 50% of the fermentable sugar. In many cases while they are modeled after more traditional styles, they are unique and stand on their own. Typically lower in hop aroma and bitterness to allow the honey to shine they are still quite enjoyable.
Since 2001 we have been producing award winning beers with a unique honey twist.
The federal government won't let us use the word 'meadery' on our beer labels so we opted for the 'Red Branch Brewing Company' name to release them under. All of our beers are styled after well known traditional styles like Kolsch, Saison, Stouts and some that are more experimental in our own creative (or weird) way.
Our beers are made with traditional malts, hops and the appropriate strain of yeast to give them the expected character. That is where it ends though, as we have taken the liberty of adding a generous helping of honey to match the style in each product.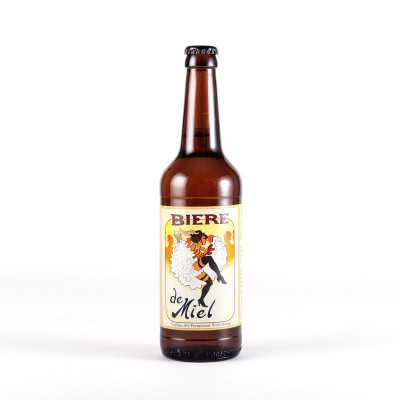 Biere de Miel
Availability: Year Round
Styled after a traditional German Kolsch, this Mazer Cup winner is a wonderful light-bodied ale with citrus aromas from the addition of CA Orange Blossom honey during fermentation.
Style: Kolsch with Honey
ABV: 4.2%
Available in Crowlers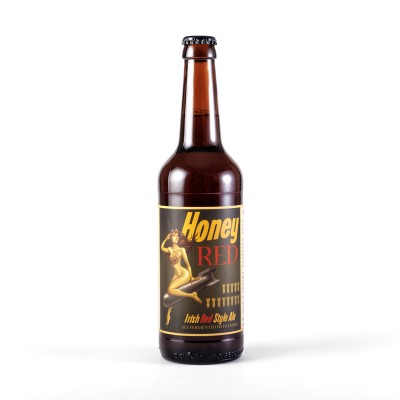 Honey Red
Availability: Bi-Yearly
This is a tip of the hat to all those men and women that have served or are currently serving in the military. The 'Bomber Girl' or Pinup symbolizes everything about the spirit of the military and harkens back to a time when things were a little different. Just as in the days of old we have selected a piece of nose art from a WWII bomber. Another of our honey ales or braggots, this Irish Red Style Ale is a big a malty mouthful. Lightly hopped and bottle conditioned this ale can stand up against any ale of this style. Fermented with roasted barley, fine malted grains and wildflower honey.
Style: Irish Red Ale
ABV: 5.0%
Available in Crowlers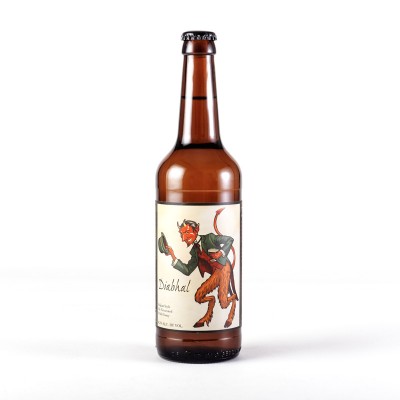 Diabhal
Availability: Seasonal
Fermented with traditional Belgian barley, yeast, candi sugar and the finest honey, this ale is similar to a Tripel but paler, drier and lighter-bodied – a one of a kind ale!
Style: Belgian Golden Strong Ale
ABV: 8.2%
Available in Crowlers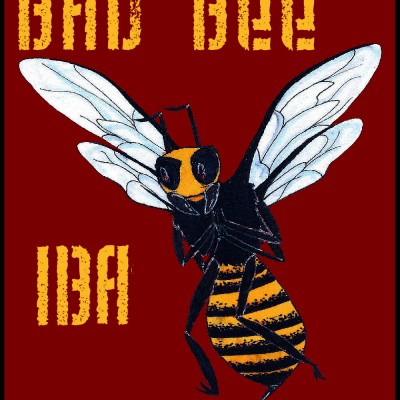 Bad Bee "IBA"
Availability: Bi-Yearly
An IPA inspired braggot was created using generous amounts of northwest wildflower honey to make it a little on the evil side. With it's wonderful amber color, Cascade and Northern Brewer hops, this IPA is sure to please even the biggest hop-head around.
Style: "Intentionally Bitter Ale"
ABV: 6.6%
Available in Crowlers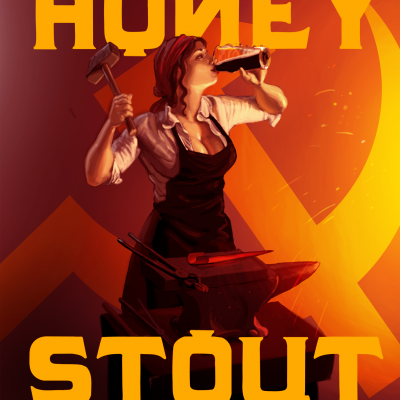 Honey Stout
Availability: Year Round
This full bodied stout is influenced by dry Irish style stouts and Imperial stouts which makes our Honey Stout like no other. Coffee and chocolate flavor profiles are present, while the honey attributes a smooth creamy finish
Style: Imperial/Irish Stout
ABV: 7.2%
Available in Crowlers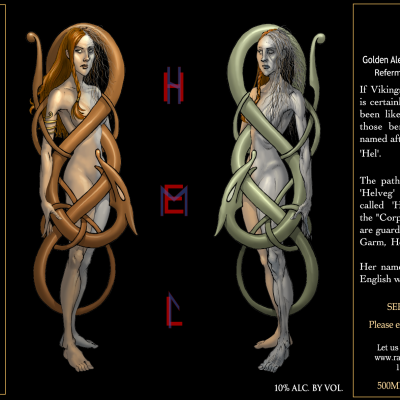 Hel, Honey Saison
Availability: Limited Release
Inspired by the Belgian Saison but fermented with honey, orange zest & coriander. Traditionally, Belgian ales with this high an alcohol content are named after the devil in various forms, so we thought it fitting to name ours after the Norse Goddess Hel. In Norse mythology the path to the underworld was known as 'Helveg' and their gates are called 'Helgrindr' or 'Nágrind' the "Corpse Gate". The gates are guarded by the great hound Garm, Hel's watchdog . Her name is the source of the English word 'Hell'.
Style: Belgian Saison
ABV: 10%
Available in Crowlers